News! Events!...Bookings, Competitions, Networking, Publications and more!
...Check back HERE monthly to get the latest scoop on what I'm up to!
SUBSCRIBE to my FREE quarterly newsletter for my news, photos, videos, blogs & fitness tips! This newsletter is NOT automated & I personally write it & insert my contacts 1 name at a time! No spam or sharing!
- "HEY!...Check me out on Facebook if you want to network with me and my 'circle' for modeling/acting."
- You can keep up with my every move by following me on

(Click on the logo!)
- Under Armour Spec Shoot & stand-in for a celebrity athlete you may have heard of!

- Shot of the month: I shot this my self while boosting this air!

- A big shout out to www.youtube.com/strobe180 producer & director who just put together my new website promo video!...will be posted on this home page very soon!
- June 21st Max is shooting the www.ValSlides.com Workout DVD cover with www.ralphdehaan.com endorsed by Men's Health magazine & PerformBetter.com!
- Max just got done filming FOUR new fitness videos with STEIN SKAAR from www.skaarfitness.com subscribe to my www.youtube.com/maxewiii channel to see them!...Abs, Agility Ladder, Surfing, Plyos & Gym-LESS options!


Here's a sneak peek of 'Abs&Core!' video...
- Max's latest cover, 'Healthy Living' magazine June 2010 (men's health month) & being healthy resonates most with me!

- Max just filmed the new ValSlide.com exercise DVD with celebrity trainer & owner Valerie Waters & Katrina Hodgson from ToneItUp.com!

- Max is featured on the Summer-Fit pull-out poster in the Men's Health mag June 1010 issue shot by Patrik Giardino!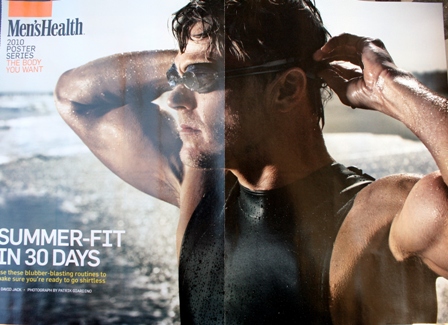 - Max is featured surfing on P. 65 of Maximum Fitness mag July 2010 issue shot by Chris Lowery!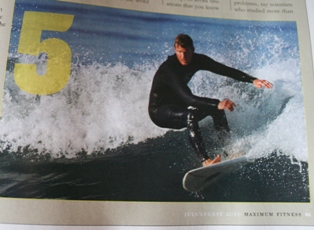 - Latest cover on stands now! Wearables magazine APR/MAY 2010!



- Max just re-qualified as a Captain on the Airbus 320 for JetBlue Airways at their training center in Orlando on APR 11th!
- Max just shot the cover & cover story for the June '10 issue of Healthy Living magazine, on location in Orlando Florida on APR 7th!
- Max is shooting pull-out posters for Men's Health magazine on location at Santa Monica Beach on 19 MAR! Ocean-Swimming & Stair-training workout posters!
- Proofs back from RalphDeHaan.com photography with Lauren Abraham, submitting to publications as you read this!

- Pick up a copy of Maximum Fitness mag MAR issue on stands now to see Max on pg 28, 29 & 108, surfing & chest feature!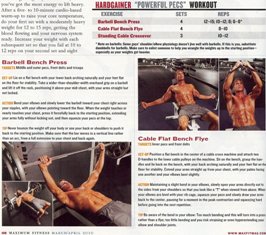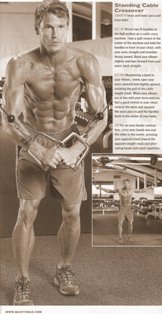 - Max Wettstein: Still the face of Hoist Fitness Systems, & now you can follow Hoist & Max on Facebook!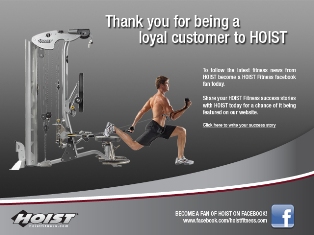 - Max was a model for 'Captain America!'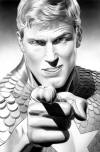 - Have you seen Max together with Jamie Eason in the new Gold's Gym ABS-Blade infomercial yet? Get a sneak-preview here watch:
- Max is 'on-hold' for a nationally airing Old Navy TV commercial shooting in FEB - stay tuned to see if he lands it!
- Max booked www.compex.com Electronic Muscle Stimulation infomercial shooting first week of FEB in San Diego!
- Max booked Teamwork Athletic Apparel catalog shoot on JAN 28th.
- Max is shooting with LaurenAbraham.com & RalphDehaan.com on location in Cardiff-by-the-Sea on JAN 22nd, right before the FitExpo!
- Max is now consulting & blogging for Nature's Sunshine weight-loss contest - join on the FB page, 'Sunshine Friends'...standby for link!

- Max on location in Carlsbad, CA producing BootCamp Fitness video with Bleeker-Bootcamp on JAN 14th!
- Max filmed with Hoist Fitness Systems @Groovy studios on JAN 13th for their Roc.IT line video & DVD! See behind the scenes footage page left...
- Max a guest again taping on the GregoryMantellShow! discussing HIIT training on NOV 16th!
- Max's daughter Bryce Ava signs with www.sportsu.com as a fitness talent & athlete!

- shot two covers for www.wearablesmag.com at La Costa Spa & Resort shot by Sergio on Nov. 1st.
- Brainwash Entertainment surfing production still photos: